Standing in the hallway of his apartment in Mississippi, I looked him DEAD in the eye and told him: "My Spidey senses are telling me you're up to something. Lucky for you it's also telling me that it's nothing bad. I also know that somehow KSA is involved in this which again tells me it's nothing bad." I saw a bead of sweat making its way down the side of his cheek from his brow. Then I simply walked away.
It was the hiding of the phone, the swiping the messages away when KSA's messages came through. It was the stench of fear that permeated my nose if I so happened to have his phone. When I mentioned his peculiar behavior to KSA he completely brushed it aside. Yeah, something was definitely up.
Rod and I physically met on his 40th birthday in 2017. We were talking for a bit before we physically met. Y'all know a bit of this story from my poem Thousand Miles. We were already saying 'I love you' before we even met.
At first it was just daily conversations but we quickly hit it off. He had slipped into my inbox after I posted the season 2 finale of my podcast in a Facebook group we're both in. When I saw the message I recognized the name. His good friend Tyrel had recently added him to the group and used a pic of him in the Bahamas as an intro. I remember saying to myself, 'damn he's sexy. Oooo he looks so damn good in blue.' He again got on my radar when I added King Noire to the group so that he could answer any questions once I dropped the podcast.
Okay so confession: I do not like to post on social media. *GASP* I know, I know shocker. I hide it so well right? So not only do I not like to post on social media but I don't like to post in groups. Oh I'll comment but posting? Nah. When I tell you I went back and forth in my mind about making that post…smh…it was a struggle but God had a plan. Eventually I swallowed my disdain and made the post. Rod was THE only male that went on the post and welcomed King into the group that day. That spoke VOLUMES to me. If you're familiar with FB groups then you may notice that if a fine ass man that has your vag drooling get's dropped in a group-for various low vibrational reasons men tend to stay away from that post. Rod welcoming him told me he was very secure with himself and didn't feel the least bit threatened. So ya, he was on my radar.
After only a few days of consistent talking, I started to tell big bro KSA about him and he sensed that I was really digging him so he said: 'Sounds like you're about to bring him home for dinner. Give me the deets. What's his age and social security number? What kind of benefits does he have? Does he have a 401K?' LOL! Needless to say at that point I only knew his 40th birthday was coming up, that he's a lab scientist, recently divorced with two beautiful boys. But not to worry your girl was about to take him through the ringer. And oh DID I! I didn't ask your typical what's your hobby and favorite color questions. No I hit him with the hard stuff, health, finance, sex and romance, lessons learned from past relationships. I even came up with hypothetical situations and listened to not only how he described he would handle himself in the situations but also how he was handling the questions. Was he annoyed? Did he get tired? Was it too much? Y'all he was cooler than a fan. He of course asked the questions right back at me and added his own. We learned a lot about each other and we were liking what we were hearing and feeling. Within two weeks we said 'I love you.'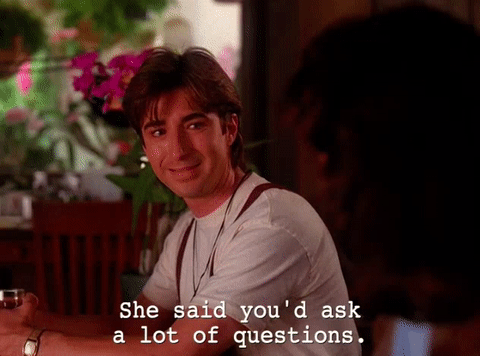 Our initial plan was to meet at a camping trip in Atlanta. But that trip was all the way in November (good times, good times). He mentioned he had some time off around his birthday. I had time off after his birthday.
I quickly learned that he was a superhero, comic book fan and he wanted to see Spider Man. So I found out his nearest theater and was going to buy a 3D ticket for him and place it in a birthday card, along with calling his closest liquor store and buying his favorite drink, Hennessy, and then have him pick it up. While a thoughtful plan, my intuition told me to hold off. A couple days went by and it dawned on me. Duh Shy, you can easily change your time off to match his time off. Why not ask him to come to New York? And so, I did! It would be his very first time in the NY. He loved the idea and agreed. He said: 'I'll even drive if I have to!' My response? A very sarcastic 'Yeah, right.' Add an eye roll. In a very serious voice, he said, 'I'm very committed to you and I will drive a thousand miles to come and see you.' My heart melted. I tried convincing him to fly but his mind was made up. He was going to show his commitment to me. So on July 6, 2017 at 10pm (central time) Rod got in his car and drove 1200 miles totaling 18 hours to meet me for the first time. Talk about cementing your love.
I LOVE birthdays! He was turning the big '4 0' so I had to make it a special weekend for him. Although it was very weird for him, I didn't allow him to pay for anything the five days he came to be with me. I knew he loved cheesecake and red velvet, so your girl went to Junior's and got him a 7inch strawberry cheesecake cake and a red velvet cheesecake slice. I knew he never tasted a red velvet cheesecake before so his taste buds were about to do back flips. I also, knew he never had Hennessy White and I just so happened to have had two bottles in my cupboard so I took one out and that would be the beginning of his birthday surprises and treats.
I cut communication with my fuck buddies/and hit up my friend with benefits./ You said nah chick, who you trying to fool?/ That just won't do./Cut him off too!/ Who made you police of my cooch?/ You just laughed and said close those legs,/don't worry about the process and that I just/ gotta VIBRATE HIGHER!/Suddenly I stopped wanting to be fucked,/ Instead to be held and caressed./ You said very good you're vibrating higher.
Excerpt from the poem "Vibrate Higher" featured in my upcoming book "Wild Thoughts."
I was celibate before we met…ahhh only for a few months, but it was a few months worth noting. I had decided that I wanted more from sex. It just wasn't fulfilling me and I was ready to settle down. I gave up on the hunt and decided to focus on me. Plus, big bro KSA reminded me that everything is energy and if I wanted to attract what I wanted, then I had to work on me and that included keeping my legs closed for a bit and not share any sexual energies with someone unworthy. Yeah, Rod was worthy.
He took my cookies y'all. Well I guess you can say I took his as well because he was celibate for a lot longer than my few months. I won't ever forget when he first entered me, how my back arched and raised slightly off the bed and a soft 'ahh' escaped my lips. He was gentle, attentive and passionate and clearly had all flipping day. The man takes his time! I aint mad at it! What was symbolic was after the first few strokes there was a little blood. My period wasn't due and he did nothing to hurt me. Yeah we like to say he popped my cherry. LML. Anyway, it was a known thing among my friends that, I Shy Davis was not down for having sex everyday with her mate. My love tank gets filled in other ways so for me, sex once a week is quite enough. Mannnnn, listen! After that first time, I found myself messaging KSA, that I can see myself making love to this man every damn day. Yeah, that's pretty much how it's been. I desire the man. I yearn for him. Yeah, it was a sign. I was going to marry this man.
Another sign? When I wasn't wishing for him to leave after the first night. I absolutely love my space and I'm usually ready for guys to go…promptly. It was five magical days. I took him to Cornerstone for dinner. Clinton's Bakery for breakfast. The line there is ALWAYS long. They are known for their tasty pancakes and at $15 for just three, I gotta say, it's hella worth it. Took him to Times Square, to not only experience it but to take him to see Spider Man in 3D then Sugarcane for dinner. It was while we waited for the movie to start did he repeat what he said after only being with me, in person for two days. And that was: Shy, I'm going to marry you. My heart leapt like it did the first time he mentioned it, while we were on my couch. I didn't entertain the convo because he was getting some good..ah, pu-, umm cookies. But I felt the truth in his words. It was my selfless behavior. It was the fact that I was easy to communicate with. It was the way I handle myself during an disagreement, which then showed him that things can be settled peacefully. It was my organizational skills. It was my business savvy. It was how I handle finances. It was my core beliefs. It was all these things and more, which he knew and felt before meeting me. Yeah he was sure.
It was a sad day when it was time to leave the Tuesday night. He had mentioned that my little studio apartment felt like home and again he repeated it as we were about to part ways.
Rod: It feels like home with you. I don't want to leave.
Me: That's because your heart was here before you got here.
We saw each other monthly after that. He proved his point so there was no more driving 18hrs to New York.
Thanksgiving rolled around and I was all too happy to head over to see his parents again and to get our grub on. Apparently, on that Thanksgiving Day, something moved within his heart and he said to himself: 'I'm going to propose to her and soon.' Exactly one week after Thanksgiving, November 30th Rod decided to go ring shopping.
Let's go back to the beginning of the blog...
After I walked off he followed me into the room and told me that he's working on a gift for my birthday (December) and he wants my day to be really special the way I made his 40th special. Awwwwwwww.
The only thing I knew about the day was that we were going to brunch at Another Broken Egg and then head over to his parent's house to hang. Not exactly sure what the day would bring, I raided my closet for clothing options and he picked the dress that I wore on that day. He was also insistent upon making sure that I had enough space on my camera for pics. Tuh! He was actually trying to make sure I had enough space for videos because he knows I'm always running out of space. I'm telling y'all I have so many videos to dust off and post up for you guys. SMH. I need a kick in the butt, but I'll get to it. It's all about timing.
Anyway, the night before my birthday I wanted to surprise him. Yeah it was my birthday eve but I just love doing things for him. I finally have someone I can do all the things I wrote in my journal. I have a good bit of lingerie, some with tags still on them and I have every intention of Rod seeing me in all of them!
I thought I had time to surprise him as he had to head out to his second job but he called and said, that it turns out they didn't have him on the schedule, so he was on his way home. So instead of 4 hours to prepare I had about six minutes! I had to scramble! I did pretty good. I even had time for some selfies.
Needless to say, a great time was had *wink wink.*
The Big Day.
It was cold in Mississippi a week leading up to my birthday. I needed a sweater and a coat and everything. We're talking less than 45 degrees Chile. It even rained the day before. I love the rain but Rod was nervous. He had plans and the rain was not included in his plans. However, on my birthday? The weather was BEAUTIFUL! It was a whopping 70 degrees (He so didn't need that blazer but the man loves blazers)! Clear skies and everythang! He was so happy. It didn't matter the weather to me because I was still going to wear the dress. I'm from New York and have worn shorter dresses in single digit weather. As long as I have transportation, it's all good. But the weather was gorgeous so before heading out we took some usies.
At Another Broken Egg, he requested a table outside. The first time he took me there, we had sat outside and I enjoyed watching the water fountain and he knew I liked that.
While the fountain wasn't up and running that day, we did get a table right next to the table we had the first time. There were four chairs at the table and so I asked him where he would like to sit. I did note, that he looked to the side and to the right of him and on the floor. I mentally raised my eyebrows. Like bro, wth, just pick a spot.
He finally picked a spot and we got seated. When the waitress came he asked if she could do him a favor and hold his phone to record. She obliged. He then asked me to take my phone out to also record. Sway what? I too obliged but a bit skeptical. He started singing happy birthday to me and then reached into his coat pocket and that's when I said: "OHHH SHIT!" And then I dropped my phone. Yeah turns out it was big bro KSA's idea to have us both record because he knew I would be too overcome with emotions. Good looking out bro.
I'm unsure how to put that moment into words. How do I describe the shock, the happiness, the elation, the overwhelming feeling of gratitude? How? How do I put all that into words? I started really putting in the work and working on myself. I made decisions that were so hard. I got rid of a lot of people from my inner and outter circle. I drew closer to God. I wrote out what I was looking for and released it. I tell Rod all the time I feel he is my reward for all the work I put in and still putting in. We discussed marriage. We even set a date and everything. I was not expecting a proposal at all. We've both been married so it wasn't necessary. However, he knew that my first marriage was shit and wanted to create fond memories for me. Yes I would tease him about proposing and wrote a few lines in my poems but Rod wanted this to be special. He wanted me to experience a man who truly loves me, going on one knee, asking me to take his hand in marriage. It was BEAUTIFUL! Thank you Kwam Green for the quick video edit of combining both videos. Thank you so much! Be sure to check Mr. Green's photography, production and entertainment works.
Tie a thread around my married finger and that would be enough for me as an engagement ring. To me, the value of a ring does not equate to the value of my partner's love. Nor does it equate our commitment. Money and material things cannot do that.
I'm a healer and I love my healing crystals. They are all over our apartment. I carry them in my pocket and I'm infamously known for keeping them in my bra. So I knew if ever I were to get a ring it would have to incorporate a healing crystal and the ring be somewhat different. Yeahh he did really good! Never would I have come up with this. To top it off, it's custom made!
The ring: rose gold with diamonds around the band and under the stone. One day I was typing and noticed that there were diamonds underneath the bloody thing! I clutched my pearls-I mean crystals!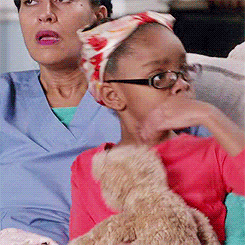 The crystal? Morganite. A little about morganite: "This is a Crystal of Divine Love. It brings healing, compassion, assurance and promise. This crystal also attracts the abundance of love into one's life and assists in maintaining that love as it continues to grow. It encourages loving thoughts and actions, consideration and responsibility, and being receptive to love from others." Yep, he did GREAT!
Nuff respect to our friends and family who knew the full details of that joyous birth-day and respected our wishes to remain mum the past two months about it on social media. We appreciate you!
It didn't end there. When the waitress asked if I needed anything I promptly said a drink! Lol! The other diners had gathered around and a few onlookers had stopped and erupted in cheer. We ordered our food and received lots of congratulatory comments while I sent big bro KSA death threat messages and verbalized my threats to Rod. They got me GOOD! When it was time to pay the bill the waitress informed us that they received numerous offers to pay for our meal but gave the honors to the first person who asked. That was Stacy! Remember that pic on our Instagram? We walked right on over to her table to thank her and she shared how happy she was to have her children witness something so beautiful. Yeah we were emotional too. Thank you so much Stacy! We still talk about your generosity!
Thank you for taking the time to read the best birthday (to date) EVER! I told Rod he set the bar hella high for himself but he knows I'm only kidding. Staying home, curled up in his arms, with just a t-shirt on watching a movie fills my love tank so no pressure. Aye! Speaking of no pressure. The son of a gun! One night he asked me what if I don't get a ring? I told him not having a ring will not mean I'm not committed to him. A ring isn't needed so no fucking pressure. *Side eye* Meanwhile y'all, I had already signed for the UPS package (he was at work) that contained my ring and had no idea. Can you believe this shit? He deserves to be dunked in the pool or nah?
We have a lot more to share with you. Please follow us on our Instagram for weekly insights of our love story. Please subscribe to my Youtube channel as I'll be posting some of the videos and audio documenting our journey and even some private moments that we're willing to share. So hit the subscribe button. Also subscribe to this site to get your read on before I blast the link on social media.
By the time you read this we're probably already married.
Love ya!
Your smile keeps me smiling.