*Cue Khalid's Send Me Your Location*
"Send me your location, Let's focus on communicatin' 'cause I just need the time and place to come through (A place to come through) Send me your location Let's ride the vibrations I don't need nothin' else but you (I don't need nothin' else but you)"
6/2017
Rod: Baby, where is Northport? How far is it from you?
Me: Sounds like Long Island. I'm not sure. Wassup?
Him: Looking for jobs in your area so I can be closer to you.
Me: *swoons* *heart stops* *God revives me* *adds this as another reason to love him, list* Awww Baby. I wouldn't want you to move here. I want to leave NY.
Him: Oh? Where would you like to live?
Me: Florida!
Him: Okay. Sure thing. *looks for job in Florida.* [7/2017] *Receives job* [8/2017].
Us: *Relocates* [1/2018]
Yeahhhh that's EXACTLY how it happened. After the above conversation he started looking for jobs in Florida in July. By August he received three interviews! He was actually with me in New York for the very first interview. It was the location we really really wanted. When I looked up the location, that part of Florida just felt right. It was also a vertical position instead of a lateral one. With a lot of years under his belt, it was definitely time to move up the ladder. I had already programmed Reiki to be sent to him during the interview, but as I sat next to him, I held his hand, rubbed his back and knees and sent more Reiki his way. Even though I didn't understand all that was being said, I would sense when he was elaborating a little too much so I would nudge him from time to time to wrap up his point. They were impressed. Shoot, so was I! I knew he was very intelligent but listening to him made me oh so proud…and wet! Don't judge me! I tried to keep my vagina under control, but mannnnnn listen all that science talk had me hot and bothered. I rode him right there on the couch after.
Matters only escalated when he surprised me by changing into his scrubs looking like a piece of meat. I just love him in those darn blue scrubs! Wait you don't do kinky things with your partner? You know, role play, talk dirty etc? You betta get into IT! I'll leave that for another blog though.
Anyway, later that month he received a call that he GOT THE JOB! We were heading to Florida! That moment was everything for me. He actually got all the jobs but the first acceptance call came from the one we wanted. BASHMENT TIME! BAP BAP BAP! RAEEEEEEE! We were so EXCITED!
Here is this man, that I just met and he is making a major life change…for me, for him, for us. Yes we talked about it thoroughly. His ex-wife had relocated from Mississippi to Nebraska so his precious boys weren't around. He lived in Mississippi all his life and always wanted to live in Florida as well. So he was ready for a change. It wasn't his first attempt but it just wasn't in alignment then. It wasn't time. The same for me. I've wanted to live here since 1999. It was my first vacation and I fell in love! It reminded me so much of home (Jamaica). Even though I was 13 years old, that feeling never left me. I made a few attempts to move out here but it just didn't happen. It wasn't time. And then *snaps fingers* just like that it happened.
I got to marry my love in a state we've both wanted to live. #Alignment
Things were moving with lightning speed in regards to his transfer. Now Rod did warn me that it may take from 4-6 months but things were going so fast it looked like we would be off to Florida by October. I didn't want to put in my resignation until we received a start date. Then things started to go at a crawl.
We had an Atlanta trip planned and I just couldn't bear the thought of being apart from him again. Video calls, phone calls, monthly visits were fantastic but I wanted to wake up to him every morning and see his beautiful face. So it dawned on me. Why not move to Mississippi? Things we picking back up and we were told a November start date was probable. By this time we were side eyeing everything they were saying but my job was going through a fresh new round of bullshit and I ran out of prayers for my supervisor. I've never met a more MISERABLE woman!
You know that saying that people are a reflection of you and that you should go within and try to see what you need to work on? Yeah I call bullshit on that shit. Well not entirely. There is some truth to it. In this case, it was all her. I'm not hateful, vindictive, or miserable. She did soooooooo many things to try and get me fired. I went to big Bro KSA aka Kwame and was stressing. Like why? What do I need to work on? His answer was simple. She's just a miserable woman. Nothing about her character is a part of me. So I was ready to bounce. It was a sweet sweet day that October when I walked into her office, stood on the chair and then climbed onto her desk, looked down at her and said FUCK YOU BITCH! I QUIT!
Okay, so I didn't do that but oh did I want to! I took GREAT pleasure seeing the realization hit her that she will no longer have a slave…I mean cotton picker…I mean worker.
Massa lost a slave!
The plan was, we'll meet in Atlanta for the trip and we will be together forever. *Insert dreamy eyes here* Quick pause to tell you about Atlanta.
So the Facebook group we met in, the admin was having a yurt trip (fancy version of camping) in November. If you remember in the proposal blog, this would've been the first time Rod and I were planning on meeting. Clearly that didn't happen. Instead one day while reading the Love Dare (A book he recommended and gifted me. GREAT BOOK. I recommended The Five Love Languages to him), I decided to surprise him and pay for his trip! I also dragged my best friends of 18+ years to come along. So Nattydread flew down from Texas, BJD was already in Atlanta so it was also a mini best friend reunion. Rod decided to drive down. He was a bit late and I was anxious to see my Baby again. But he was late for a good reason. He was waiting for the delivery of a dozen purple peonies. Awwwww. I LOVE PEONIES!
The Atlanta trip had its ups and downs. More ups than downs though. I learned that I really just don't have it in me to party. Ten minutes into being at the club and we were back outside. I just couldn't! Then there was a Taco Night and it was a bit much being around so many energies in a small space. It was energy overload and your girl didn't have any crystals on her. I, her, she was ready tah go! However, it was AWESOME seeing my best friends, friends, acquaintances from the Facebook group, along with new faces. We had a ball! Lots of laughter.
Then it was time to hit the road to Mississippi!!! When I arrived to Rod's apartment before I exited the car he handed me a copy of the keys to his car and his apartment. WOW! He was serious about me or nah?
I enjoyed my time in Mississippi. He was so worried that I would miss New York and run back screaming. Ahhh IssaNO! Again, the timing was right. I outgrew the city many years ago. I craved peace, quiet, nature, fresh air. I was so happy to see leaves on the tress in November! I was so thankful for the quietness of the area. Not a sound of an emergency vehicle passing by. Bliss!
But wait, there's more.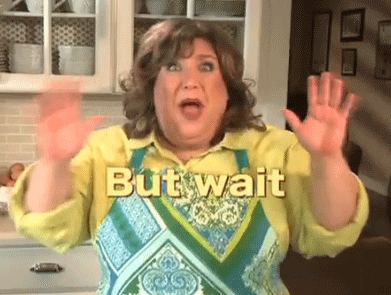 Here's a perfect example of why you should take a close assessment of the people around you (including family). Do the people around you uplift you? Do they encourage you to do positive things or are they in your ear with petty foolishness? Take inventory of your life. Has anything they've said benefited you? Has it improved any of your relationships, or even your life? How's your health? Yes, your health. Where do you think all the fuck shit you listen to and do manifest itself? Okay, rant over.
So there I was talking to my good friend Kwam about the photos I would like to use for my book and he just was NOT having it!
At this point, while I was very happy, a lot was going on that was leaving me mentally drained and I was in need of a reboot. We had the upcoming New York to Mississippi move and while I was looking forward to it I wasn't looking forward to the physical aspect of it. I explained that the window for this phot shoot was nonexistent. We will be flying into New York Thursday morning to finish packing my belongings, pick up some of my things that was also by my mom's house, the moving truck was scheduled to arrive that Friday at 4pm and catch a flight back to Mississippi Saturday at dawn. Plus if I were to do a photo shoot I would need hair and makeup and there was just no time!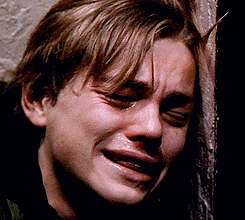 Yeah, he still wasn't having it. Honestly, I'm so thankful for a friend like him. I had NO IDEA what I was thinking trying to use various old photos instead of having a professional shoot for my debut book. Like Frfr, wth!?!
I had around 48 hours to find a makeup artist and hair stylist that would be available. I said a quick prayer and asked God for help and He came through! Iesha of GetGlamByGlamazon who always did my faux locs was able to squeeze me in! Then I would need makeup for that night. I started making calls and then I remembered an acquaintance on Facebook promoting her daughter, Beat by Bee. I remembered being impressed as she is young but doing a heck of a job, so I contacted her mother and BAM she was willing to take part in the late night shoot! So in case you missed it, the schedule was as follows: Once I landed at the airport, message Iesha and she would meet me at home to do my hair. Then an appointment for mani and pedi. Then go home and pack for the photo shoot and uber up to Harlem for said shoot. Here is a behind the scene clip of the shoot and some PG 13 pics. You'll have to wait for the juicer pics. Look at my Baby helping out by loosening my hair! He is just so SUPPORTIVE! He also geeked out about meeting actor Donnell E Smith on set. His show just got nominated for an Emmy! Woot Woot! (Yass! My friends are dope!)
Then the following morning I woke up to this message:
AWWWWWWW! I love how just being our loving selves and to each other just…shows. I am thankful every morning for this love.
Okay, okay, are you still with me? Do you see how much went into this?
New York to Mississippi
It was moving day! I put every hand to work because we were on a clock. Literally! The moving company allotted us four free hours. Anything over that and we would be charged a hefty fee. So on that cold brick New York evening, Ryan, his lovely pregnant wife, their daughter, Bradley, KD, and even two neighbors volunteered their services.
Come on guys load it up and pushhhhhhhhhhhhhh.
Y'all, we did it in 2.5 hours! Can I get an Amen?!? Take a watch as Rod gave a thank you speech!
We flew out only hours later. It was bye to New York. My home of 22 years. I was ready to leave New York the day I landed that cold February in 1995. I just couldn't get over the cold. I never got used to it. Regardless, New York was my home. I was on my own from age 16. I furthered my education there. I met wonderful people and started a business there. I learned a lot from that concrete jungle. I arrived in cold weather and left in the same cold weather for warmer weather and a brighter horizon. But it was time to say thank you for everything as well as goodbye.
As a writer I try to find the right words to paint a picture so that you can experience what I did without being there. However, despite the colossal amount of words in the English language, I sometimes fall short. Rod and I have thousands (yes thousands) of pictures together, yet the picture below is my favorite picture. While I am not one for framed photos, when you first enter our new apartment that's the first thing you will notice. That picture was taken when we landed in New Orleans to pick up the car to drive to Mississippi after the New York move.
It was a bright, warm sunny day with lots of beautiful trees landscaping the airport. We both had our book bags on and I had taken off my coat, not only because it was warm but to feel the warm breeze kissing my skin. I hopped, skipped and twirled and let out a delightful, childlike squeal. I turned to Rod and said "we're here. We're here!" We were one step closer to our goal, to both of our dreams. I felt it as the wind caressed my skin. I heard the trees whispering congratulations Shy, you're almost there as they rustled in the wind. I took a deep breath and thanked the good Lord above for that moment.
Then I yelled back at Rod, who was watching me enjoy the moment, to come closer to take a selfie. I was with the love of my life and we just completed one part of a major goal. It was a sweet, sweet moment. The sun was shining so bright we couldn't even see ourselves through the front facing camera. We just snapped the picture and below was the result.
Yeah, you see why I love this pic?
Mississippi to Florida…Part…Ahh…One
As the Chief Financial Officer of the relationship, I was crunching some numbers when I received a text from Rod: 'What about going down to Florida and looking at the apartments we're trying to decide between, this weekend?' Sway, what?
"It's Christmas in a few days. Are you MAD? Plus I was just going over the numbers and nah." Not to mention it was a 13 hour drive! He reminded me of the drive he made to see me in New York and thus this trip would be nothing for him, especially with me by his side. Awww. Lol. He went on to explain that it would be his only time off and the only opportunity we would get. I reviewed our calendar and he was absolutely right. I then went back to the budget, said a prayer for guidance and deliverance and found a way to make it happen. God is GOOD!
In all honesty I was content with the pics and videos sent to us. Lots of folks, when making a big move don't get the opportunity to physically see the place before moving in. The distance being a major factor. However, Rod really wanted to make the trip and who could blame him?
The plan was: we'll leave out Friday night, arrive Saturday, visit both apartments and leave Sunday early morning. Back in time to pick up the smoked Turkey for Christmas dinner.
So I called and set up appointments for the two apartments we had narrowed it down to. I really liked the woman I spoke to on the phone for the location where we are now. The location is beautiful but we were curious about the other location. Yeah, good thing we went in person. As soon as we approached the complex our spidey senses were on HIGH alert! Y'all the area felt like a Get Out situation. Then when we arrived at the complex and met with the rep the racial profiling, racism and fear were real. I enjoyed every minute our skin color made her uncomfortable. Anyway we immediately got in touch with the complex we liked and took care of business. Back at the hotel, Rod wanted to take me out to dinner and so we got ready and headed out to Tampa to the Cheesecake Factory for our dinner date.
Then it was back to Mississippi.
The whispers…
Did you hear? Rod is leaving the VA. Chile, he's leaving Mississippi altogether!
Word was already getting around that October, as we made our relationship a bit more public and known that he was in a long distance relationship with a woman in New York and she's Jamaican. Oooo hunty he was the talk of the town. Lol. Then October was met by November and still he was there. Some folks got comfortable and decided that the story was false and he wasn't going anywhere. Yeah…so Rod and I are similar in that as public as we are we are private individuals. You know what we want you to know when we want you to know. Like all of this. We live our lives, enjoy it and then share (some of) it. Anyway, when he put in his resignation it was time for Puffs, Kleenex and a party! I decided to make an appearance. Not even his closest work friend knew I was going to pop up. I had heard so much about these wonderful people that there was no way I was going to miss meeting his work family.
There were a few cards and a couple of gifts. We combined everything and put in one bag and took it home. Once we got home we went straight to packing. We were taking a break when we sat next to the bag we took home from the party. We decided to go through it during our mini break. I pulled out my phone to record him opening the gifts. My intention was to compile the videos and have him email it to his coworkers once we got to Florida. However, after, he informed me that due to IT security that wouldn't be possible.
Blessings upon BLESSINGS!
We were FLOORED by the total amount of the monetary gifts. Not only did it fill the gap for gas for the Penske truck and the car but also towards our first month rent. GOD, THOU ART GOOD! After opening all the envelopes and gift, I put my phone down and said, 'Rod, let's get on our knees and pray.'
I would like to take this moment to thank all those that stopped by the party. Your verbal and written words of stating how happy you are to see Rod so happy and moving forward in life in such a positive way, truly warmed my heart. Being in love is wonderful and a great feeling. Having others easily see it and feel it is icing on top a delicious Suga Mama's Baking Co. Strawberry cake. I digress…
To the Jackson VA Family: Whenever I look out the window of our new home I think of the multitude of blessings, abundance (abundance doesn't only mean money) and opened doors that got us here. Everything happened so smoothly for us and you all were part of that reason. Thank you. A million times, thank you! Side note: shout out to Ms. Stevenson who noticed the engagement ring. I was trying my hardest to hide it but she caught it. LOL!
Mississippi to Florida…Finally
Two nights later we were loading up the truck, just Rod and I. He called an an old acquaintance for help to move the couch and dryer as they were the heaviest items. It was bad enough Rod didn't want me to lift a finger (which I wasn't having in this situation) much less those heavy items. However, we did trip on a problem. Pun intended. My poor baby took a misstep and injured his ankle. Looking back on that moment, it was a needed moment for the both of us.
He said nothing to me, but I noticed immediately he was limping. Wth? He didn't leave with the television limping. I immediately ordered him to have a seat on the floor, said a prayer and tapped into my Health Care Provider field and took care of him. It was time for him to rest, get ice, compress and elevate his foot. I had no idea where my essential oils were at the time or else I would've grabbed some lavender to help with the swelling. But I had my good ole energetic abilities of being a Reiki Practitioner. I wish I had taken a before and after picture. Thank you God! The swelling went down! We had lots more to load but I had him take frequent rests and I made more trips. He wasn't a happy camper but I cared not one bit.
While it pained him to see me carry the boxes out while he rested he had a new wave of adoration for me. He later told me that he was never cared for in that manner. That the whole thing was new to him and how appreciative he was. Awwww my sugar pop! Caring and tending to others just comes naturally to me.
We were running behind on time by around two hours. We had to make it to the leasing office by 4pm the next day to sign our lease and receive our keys. We caught a quick 40 mins nap on the floor and off we went!
Rod would be driving the Penske truck and I the car. Why not get a car dolly? It was sooooooooooo not cost effective. I researched quite a bit of companies and Penske came out on top for our needs except for towing the car. So to save $300 your girl was going to get behind the wheel and drive 13 hours with her fiancé leading the way. And I did just that.
So lemme tell you a little something about God. Remember we were two hours behind. However, we did not speed. We would do nothing to further set us off course. Were we anxious and nervous about the time? You betcha, but we took a deep breath and prayed. We were miraculously doing great on not only time but gas! When we took that first trip to Florida we stopped for gas three times. This time around. we stopped only once for gas for both vehicles.
Let. Me. Repeat. That. We stopped only ONCE for gas for both vehicles!
Not only that, the GPS rerouted us. We were going just fine, but we followed along and that shaved off even more time! We had called the office and the rep was willing to come back to the office and meet us after closing time. Nope, didn't have to. We made it at 3:30! Ya, I serve that God.
Once we got the keys we walked in and collapsed to the floor. Literally!
Remember we loaded the vehicles ourselves, Rod injured his ankle and he had 40mins sleep while I had around 10 mins, then we hit the road for a thirteen hour drive. #God #Adrenaline
"For God so loved the world that He gave his only begotten Son…" John 3:16
We took a break before we began unloading the truck. We were thankful we had three days before returning the truck. The next day, we were staring at all the contents of the truck, wondering how? How were we going to do all of this…again in such a short time? Remember: we had help loading the truck in New York. However we were on our own after that. We unloaded the truck in Mississippi ourselves. We took a quick trip to the area and back. Then, except for the dryer and couch we loaded the Penske truck ourselves. Then drove 13 hours on very little sleep with one party injured. Now to unload??? Yeah we were tired. So I said let's pray and ask for help. So we did. Just then, out of nowhere a man popped up. 'Hey, would you guys like some help?' There's just no making this up. We stared at him like he was a magical unicorn. At first we were afraid to speak in case we spooked him or if he wasn't real. Eventually we caught ahold of our senses and told him yes! We told him we're Rod and Shy and asked for his name. He said Jesus!
Rod asked: 'Pronounced hay-SOOS'?
Jesus: No. Pronounced Jesus.
Rod and I looked at each other and gave that 'we'll laugh about this moment later' look and we squeezed each other's hands and mentally thanked the Lord and accepted His son's help.
It was a great way to start our new year. Waking up every morning to all the greenery, the palm trees, clear sky and beautiful beaches has filled our cups! We are only moments away from beach and it feeds our souls. Every morning during devotion, we thank God for being here. Each time I look out the window I thank God. Each time I see a palm tree, I thank God. Each time I wear shorts, I thank God. Each time…you get the picture. Below are pics from our first trip to the beach.
pics.
We're so filled with gratitude.
Thank you so much for taking the time to reminisce with me. Of course you got the inside scoop of our journey. Please feel free to follow me on Instagram. Feel free to follow our relationship Instagram page
Subscribe to this website to be in the know before social media and don't forget to subscribe to my YouTube channel. I have around four actual vlogs from that first week of being here to add. Also, I'm not only a writer, podcast host and Reiki Practitioner. I'm also a Licensed Massage Therapist. So if you're in the Clearwater, Tampa, St. Petersburg areas, please visit my website for the types of massages and energetic services I offer. I look forward to serving you.
Dream BIG, make plans, take ACTION.
Remain Blessed!
Imagine how much fun the boys are going to have here!