Puerto Rico, Honeymoon Edition
Is it really approaching a year since my last blog? OH MY GAWD! It's been truly a busy year. I actually recorded a podcast while in PR updating everyone and I'm seriously contemplating releasing it. I know you're looking at me like 'wtf?' But it's what I do. I have so many things recorded, so many things completed and on pause and so while it may sound counterproductive, it isn't. I wait for my inner guidance to tell me when it's time. Quick example: I owned a massage table before ever attending massage therapy school. I had my business website, logo copyrighted, all since 2014 and all while working in Corporate America. I paid for the domain every year and did very little with the business site. Four years later, after moving to Florida, I wasn't sitting down thinking: holy mackerel I need to create a website! It was already established and all I had to do was add massage to my menu. So, if/when I'm guided to release that podcast, then release I shall and of course, I'll let you know.
I would also like to take a moment to say thank you to all those that have contacted me, asking me about my writing (blog and poetry book) and if I will be bringing the podcast back. I even get searched by the damnedest of people. Thank you. I appreciate you. I'm grateful that I'm still on your mind. I really thought I could disappear and no one would notice. Silly rabbit.
It was nice to reminisce with you all on your favorite blog post/podcast/social media posts etc. I will say, some of you got really creative in reaching out since I'm not on social media. I won't squint my eyes and say that that's some stalker-ish. Instead I will applaud your ingenuity. Seriously, it means a lot to me to hear and read how influential my words and actions have been for you and that I am missed. I appreciate you for appreciating what I contribute to the world. Remember, you can always email me at shy@shydavis.com. I still have LOTS to do but this relocation and marriage ish… shiittttt.
So if you don't recall our story, Rod nose dived into my inbox and left me a voice message June 2017 after reading about my trip to Hedonism (one of the most famous clothing optional adult resort) and after listening to my podcast with Fetish Trainer and Adult Entertainer King Noire. The rest is history.
With the relocation of his children with his ex-wife to Nebraska, there was nothing anchoring him to Mississippi so he wanted to move to NY to be with me. I said hell no, I'm trying to leave. The subway rats and the cold weather are beyond disrespectful and the three of us can no longer co-exist. LOL! I was only half joking.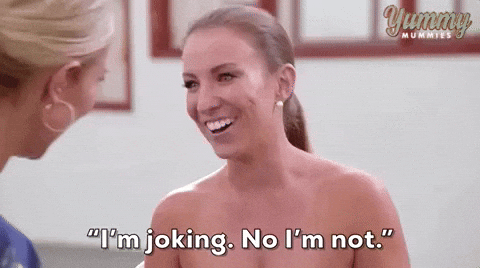 He asked where would I like to live, I said Florida, he said okay and a month later in July he reported that he applied to three jobs in Florida. We saw each other monthly and he mentioned marriage and I thought I should probably end the relationship because clearly he's crazy-Even though I was ready for it all. By September all interviews were successful and he left it up to me to chose our location. Clearwater was calling me so that's where I chose.
Once his transfer documents were accepted, I then walked into my boss' office, jumped on her table, said f*ck you and walked out! It absolutely did not go that way but ohhh did I salivate over that fantasy.
By November, Rod and a few of my friends were loading up my Manhattan apartment with a view of the water into an ABF trailer and we flew out the next day to Mississippi with a stop in NOLA. In December on my birthday he proposed. As you can see, I lost my shit. By January 2018 he was driving the Penske truck and I followed in his car to Clearwater, Florida. In February we flew out our photographer and got married in a garden, then trashed (sorta) my dress at the beach, stuffed our faces at the Cheesecake Factory then went to Wakanda. [Note to self: You've been married over a year, please get your wedding pics edited! Sheesh woman!]
Let me tell you something: DON'T YOU EVER, IN YOUR LIFE DO THAT(all at once)!
Have mercy on my soul!
It was challenging to say the least but God got me through.
So your girl needed a vacation. Then I remembered- we didn't have a honeymoon! We started discussing places and Bali was at the top of the list but I'm still traumatized from booking our Philippines trip so I did not want to go through that again. I wanted to go somewhere that wasn't on the other side of the world. Rod suggested Jamaica. I promised to take him to the land of my birth but our honeymoon wasn't going to be that day. Then Puerto Rico came up and after Kwam's wonderful trip, the answer was a resounding YES! So it was time to save.
While Rod may be President of our home, I'm Congress. Aka, I handle the purse, aka I'm the CFO, aka I'm great with money aka he sucked with money and no way I was going to have him handle our money until he gained some financial literacy. Love you babe! You're so much better. UBER PROUD OF YOU!
Finances is a topic I would like to get more in depth with but in another blog. However, I'll share a tiny bit right now. I have a cash only rule in our house. This doesn't mean I'm against credit cards. We utilize our credit cards to gain points as well as build credit. But we do not purchase anything unless we have the cash on hand for it first. We make the purchase and then log right in and pay the amount. Another option is to pay off your balance in full at the end of every month. We gain our points, we don't carry a balance, thus no interest and then we say 'F You Amex!'
So, it went without saying that like everything else in our lives we were going to pay cash for the trip. Which meant getting our travel account (yep, we have a travel account) up to at least $2k. I'm the woman with a master…budget spreadsheet. YNAB has NOTHING on me. Yes it still stings and if you don't know about that story, I'll share it again sometime. When I plan for a trip I plan for everything. I mean every single thing (including our couple's massages, after every trip. You NEED a massage after traveling) and I over estimate so that we have wiggle room for unexpected events and or bring money back to rollover for the next trip. We decided to go in March instead of during our anniversary month, to further reduce cost.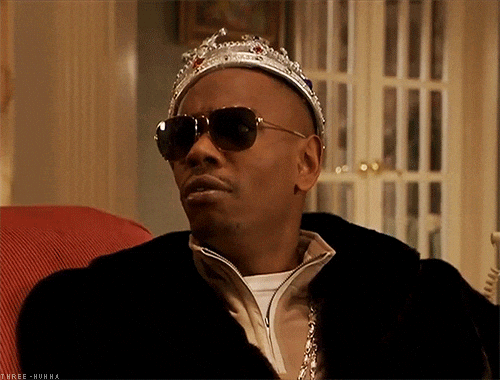 My only requirement (as with most of my trips) is that wherever we stay, I must be able to wake up and see the ocean. There are plenty of beautiful places you can stay in Puerto Rico but I didn't want to stay where everyone flocks, but close enough to where everyone flocks. Lol. I don't like crowds. Shoot, I freaked out about 25 guests at our wedding and then said F it! Let's just make it the two of us. I know I know, pretty odd for a multimedia personality. #ImAnIntrovertedExtrovert.
We settled on a 3 story, 3 bedroom villa, with a great view and just steps to the ocean in Dorado for our seven day stay. Why something so big for just us two? Visualization is a great asset to Manifestation. Your girl has plans to own a beach house (along with several other properties)!
The less than 3hr flight from Florida was a breeze. Of course I was all wrapped up on the plane, it's just too bloody cold on there! With over six countries under my belt, I've done more travelling and flying than Rod so I relish in his excitement whenever we take a trip. I love his childlike glee and I love introducing him to new places and experiences.
After an hour and a half wait at the car rental, our 1st stop was to Donde Olga for some food. This location was recommended by a YouTuber I follow. Since it was less than 10 minutes from the airport and on the way to Dorado, it was a good place to stop. We ordered alcapurria de carne, rellano de papa and bacalaito (not pictured) as our appetizers. For our entree we ordered the whole fish dinner. Well, come to find out, that Rod has never had a whole fish before, so that was... interesting. He left so much meat on the bones, it was disrespectful! Smh.
Getting to the villa left me slightly cranky. We had to pick up a gate key and the address sent was slightly incorrect. I had to give my phone to a man on the street to translate for me. Thankfully, we were less than a mile away and the villa was only a block away from there. It was a gated community with 24hr security guards- patrolled on foot, bicycles and cars. We felt very safe.
Once we pulled up to the villa all the mix up of earlier dissipated in the ocean breeze.
To try and maintain some of our good eating habits, our first stop was to SuperMax to purchase groceries. I'm not sure how healthy we can really say we were considering we had a glass of flavored rum with every meal but hey, we did cut down on spending on outside food. We most certainly stuck to our 5 days a week workout schedule (7 consecutive months as of this post) and that helped me feel okay with all the deliciousness we were eating- sort of.
The first two days we completely relaxed and kept it local for our meals. We stayed in bed, enjoyed the scenery, took walks to the beach and made sweet love to the melody of the ocean waves. Our minds, bodies and souls needed this rejuvenation.
It was wonderful to have my phone on silent and out of sight during this vacation. As you can recall I turned off my notifications (except for financial apps) back in 2017 and I've been off of social media since September. But with my ghost writing business, private massage business and being an independent contractor for another company, most days I feel like an EMT- an Emergency Massage Therapist. At any given moment, at any given time my phone will go off with someone needing a massage or something written. While I am thankful to be kept busy, the attachment to my phone is disturbing, unhealthy and annoying. I needed to unplug.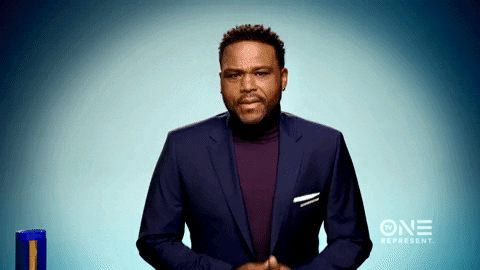 Day Three found us on a narrated boat ride at sunset in San Juan. We were strongly advised to arrive early due to heavy traffic, to find a parking spot and to check in. No refunds would be issued. Since I would be damned if our $104 was lost at sea, we arrived 45 minutes early and sent a prayer up for a parking spot. God came through and we found a spot right across from where we needed to be. After checking in, we passed the time at La Burguett, where we were introduced to Ron del Barrilito.
We had a delightful Tour Guide that took us through 500 years of history in 2hrs. We saw the Old San Juan waterfront and cruise port, forts San Cristobal and El Morro, Paseo de La Princesa, La Fortaleza, San Juan Gate, the Bacardi rum distillery and Sizzler! Do you remember Sizzler? I thought they had completely closed down worldwide but apparently not. They're full swing in Puerto Rico.
We ended our night with dinner at La Fondita De Leo, located 45 mins away from San Juan in Bayamon. Why such a faraway restaurant? Well this restaurant has two locations: 1 in Clearwater, FL which we have visited several times and we love their stuffed skirt steak and, you guessed it, another location in PR. No matter where in PR it was located, we were going to find it and go.
Day four found us back in San Juan for a Rum Runners Craft Cocktail Experience, aka a rum tour, with Flavors of San Juan. Once again, I made sure we arrived early as to allot sufficient time to find parking and the meeting spot.
We were an hour early and we took the time to walk around, people watch a bit and to enjoy the sweet melodious voice of an artist singing in the square. While in the square, Rod and I took a moment to reflect on how much of a great time we've been having thus far. This was a time to celebrate our union, connect more deeply, reflect on the year that included pitfalls and triumphs and learning and elevating each other to new heights, all while exploring a new place. It was truly a great moment to bask in our answered prayers.
At the stroke of 6p, we gathered around and learned where all the participants of the tour were from and set off for a good 'ole drinking time. Our 1st stop was to a restaurant right in the square, Carli's Fine Bistro and Piano which is owned by Carli Munoz, former member of the Beach Boys. He left the group to pursue his dream of owning a business and he actually performs there regularly. We had reserved seating at all of the visited locations which increased the specialty of the experience. The cost of the drinks were covered by the rate which made leaving each location easy.
Our 1st drink was The Maverick, which was a mix of Bacardi rum, mango juice, brown sugar and peppermint. It was surprisingly very good. Mild, sweet and sneaks up on you.
So far I haven't been to an island where you aren't allowed to drink openly while walking about. Quite a few people in our group took advantage of this notion and enjoyed ordering a drink to-go.
Since this was a walking tour, we passed by more historical places on our way to our second stop. We passed the house that was once dubbed the world's narrowest home by the Guinness World Records. We continued our uphill walk, passing many people enjoying the beautiful sceneries, jubilant cries of fun and happiness and people dancing in the middle of the road.
We stopped to learn about Capilla del Santo Cristo which is a small chapel. The story goes, that in 1753 during the San Juan Bautista, Baltazar Montanez, a rider in the traditional horse race, lost control of his horse and plunged off the cliff. Watching the event unfold from a balcony was the Spanish Secretary of Government, Don Mateo Pratts. It's said that he cried out, "Christ of Good Health, save him!" The horse didn't survive the fall but Montanez did. That same year the rider built the chapel on the exact spot where he fell over the face of the cliff.
Then on Fortaleza street we passed the Umbrella Sky Project, which is an art installation said to signify hope and inspiration to Puerto Ricans after Hurricane Maria. Since it was March, all the umbrellas were pink in honor of Women's History Month.
Our 2nd stop was at a speakeasy cocktail lounge, The Mezzanine. There we chilled for a bit enjoying the breeze coming in from the balcony. The intensity was picked up a notch with our 2nd drink, Endless Summer- Paprika, salt, rum, passion fruit, angostura and lime juice. We took a little bit more time with this one. Maybe it was the Paprika and the lime juice?
Our final stop had us walking even further uphill, where our Shaun T Insanity Max 30 workouts, sure did pay off. Our endurance was evident compared to those in our group. Although the front of this second speakeasy bar says Hijos de Borinquen, this bar which was named recently the top fifty best bar, is actually called La Factoria. Don't go looking for any sign that says that because it's nonexistent. If memory serves me correctly the location has three separate bars inside, with one hidden behind a secret door. We didn't go exploring but was pointed to the bright red wall leading to the 'secret door.' Our 3rd drink was the Mike Billions which consisted of: hibiscus, rum, ginger, lime juice and mint. I wasn't ready! WOWZER!
After finding our way back to our original meeting point we decided to have dinner at La Burguett. The food was delicious!
We woke up early on the fifth day and did our workout. I had a huge impulse to take a walk on the beach. Rod was down so we exited our villa, took a few steps and our toes were in the sand.
We sat together and stared off into the sea, watching the ocean, lost in our own thoughts. Then another idea came about. Let's record a podcast! Right there on the beach! Now Rod and I actually have several recordings together that I haven't released and I do think that one day I will. This recording however, was very special. We recapped our first year of marriage. We talked about the ups and down, we talked therapy, finance, exes and children. He shared some things that he has learned from me that had me a bit teary eyed. Sitting on that beach, speaking freely from the heart was just so…therapeutic.
The remaining two days were filled with staying in bed, enjoying the ocean view, eating out, drinking cocktails, making love and... just enjoying each other.
Time away from one's regular routine is needed. Rejuvenation is necessary. Leaving wasn't as hard as I thought it would be and I think that's because we thankfully live where people often vacation. However, the cultural history and friendly, jovial people will be missed.
I've been talking to Rod a lot lately about delayed gratification. I've been showing him the benefits of it. We live in a world where almost-if not every need can be satisfied instantaneously or in a matter of minutes. We opted last year to not have a honeymoon. It just wasn't financially wise to me. I delayed our gratification of having a honeymoon immediately after our wedding. We would've received that instant gratification of having a honeymoon but would've returned to things financially upside down. Instead the decision to get our bearings financially, save, dream, pray, pay for everything in cash and then enjoy was a much better plan. We came back refreshed with not one financial worry. Jeff Bezos' name gets called a lot in our home. His method of making money isn't popular by some but to me it's brilliant! He loses millions in order to gain billions.
Thank you for taking some time to get a bit caught up with me. I highly recommend taking a visit to Puerto Rico. It's absolutely beautiful!
I was in NY recently and it was wonderful to see a good bit of you. That trip too was all cash and was a goal from 2018. Rod and I have financial meetings and last year we listed all the places we will be going to for 2019 and I wrote out a savings plan and so we began our savings.
I'll be returning to social media (eventually), my first stop will be YouTube so please subscribe to my channel . I'm currently prepping myself for that platform. I won't make any promises by giving a date but I plan to do two things with Youtube: 1. Rerelease both seasons of my podcast and 2. Release Vlogs. Definitely subscribe and in the meantime check out my various playlists and personal uploads as well.
I love hearing from you! Feel free to shoot me an email @ shy@shydavis.com. Chat soon.
Be Great! Muahz!
Oh, since I am not on social media, do me a favor and share this link.
Love ya, Shy