WARNING: There are pictures in this blog that (depending on your occupation) may not be safe for viewing while at work. ~Signed Management
I remember writing a few times in my journal during my single years, that I wanted a partner that will be respectful and encouraging of my sexuality and sensuality and not exploit it. For years my exes speculated that I was bisexual. I neither confirmed nor denied because I knew based on their behavior and or things they have said in the past, that if I shared any sort of information on the subject, they would try to exploit the notion.
I started on my spiritual journey in 2013. I was raised in the church, but when a deacon and family friend molest and rapes you, that tends to leave a bad taste in your mouth about church. I had to forgive and come to terms with why some things have happened to me. Thank you, Tapping the Power Within by Iyanla Vanzant for coming to terms with it all.
A fundamental thing I learned at the very beginning of my spiritual journey was the Law of Attraction. Actually, it started a little before with Amway. Their slogan: The Power of Positivity was taught in their team meetings at all times and decided to apply it in my personal life. I've learned about the Law of Attraction in its many forms since then.
With everything I was learning, I found myself thinking: if I am the creator of my reality, then it is quite possible to be in a relationship with someone who will not exploit my sexuality. I will find someone that would be willing to revisit and or try some of the things on my Sex Bucket List (I have a regular Bucket List, so why not a Sex Bucket List?).
What are your desires? What brings you to orgasm? How is ecstasy fulfilled for you? What are you envisioning that sets your orgasm over the edge? What are some things you condemn and judge verbally to others but secretly fantasize about? Have you shared this with your partner (If you feel it's a safe space to do so)? What have you been hiding from your partner or repressing throughout the years? Have you been honest with yourself?
We see it all the time in the media. High profile individuals condemning others while they're doing the same thing(s) behind closed doors. Oh, what a world it would be if we could be honest with each other and or be with a partner that will help provide a safe space for exploration and enjoyment. But we do have a responsibility to first be honest with ourselves.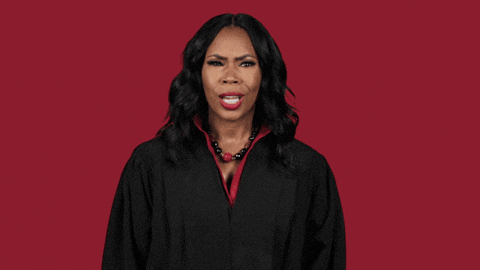 Before, I move on- if you share with your partner your desires and they ridicule you, this is not a good sign. It's okay to be honest and say that's not something you're into, but it's absolutely NOT okay to ridicule, belittle or judge another's desires. As long as it's consensual, doesn't involve underage children and doesn't involve animals, then you're good. If not, report dat ass! Let's not be blind to the fact that there are mentally ill individuals out there.
Let's continue.
My friends told me I was crazy and that I would never find someone willing to do the things I'm interested in or to revisit some of the fun sexual experiences I had. They all told me, I need to do all of that while single and get it out of "my system." Well, that didn't sit well with me…at all. Not one to falter over someone's limited beliefs I remained steadfast.
When I met hubby, I just knew that he was a good fit for me. I do want you to keep in mind that just like everything else, a strong foundation must be built before exposing one's relationship to any sexual experience that's outside the realm of the two of you. Don't go saying, Shy said all I have to do is manifest a man/woman and dive right in. Even if you and your partner share similar views it may take years to turn fantasy to reality.
I had never heard of Exxxotica or FetishCon until my interview with King Noir and then it was brought back to my attention by hubby. These were two events that for a decade he wanted to experience but was unable to. Once I educated myself on the events, I was DOWN!
When I checked this all out, I noted that the event first started in Miami in 2006 and continued there until 2012 and that July 2018 they'll be revisiting their Miami roots. July 2018, Miami? The wheels in my head started to turn. Wouldn't that be a great birthday surprise for hubby? Oh yeah baby! #RoadTrip I secured a press pass for myself, purchased a VIP ticket for hubby and booked us a hotel room.
Since Exxxotica was two weeks after Rod's birthday, I still arranged something special on his special day. Rod is a big Marvel fan so it was a no-brainer to purchase tickets for us to see Ant Man and The Wasp the day before. We headed to our favorite theater where we indulged in delicious food, paired with a refreshing alcoholic beverage. Shout out to AMC for having finger-licking food. We've gone to the theater just for food in the past. #TrueStory.
I could hardly contain myself the following day for D-day. I was up late prepping everything. Including seeking my friend's advice on what sexy underwear to wear. I mean which should it be: crotchless with straps, G-string with a bow, lace G-string, laced tanga, or a jeweled crotchless tanga? What are your good friends there for if not to help you with difficult decisions such as these?
The following morning, Rod opened the door to rose petals from the front door, to our bedroom where he passed our bed adorned with silk sheets with rose petals and the final destination the bathroom-where a warm bath was awaiting him. Since I'm a healer, I didn't pass on the opportunity to not only make it romantic but also spiritual. I'm a firm believer in cleansing the aura and spirit. The bath consisted of Florida water, (which is something used quite often in our home, especially after I've worked on a client), white calendulas, and I charged the crystals and water with Reiki (I'm a Reiki Master) for an additional heightened, relaxing, healing experience.
While he was in an aura cleansing bliss, I went about to prepare breakfast, which included wine. After breakfast I presented him with his cake and his physical gift.
Now, this gift was something he offhandedly mentioned wanting for some time. I took note of-well I take mental and physical notes of everything he says because it could be used creatively to make a moment special.
He mentioned he wanted the Sonos 1. We had just started dating the first time he mentioned it. I looked it up to purchase as a gift, saw the price and said hell no. Lol. I hadn't even met dude yet! Instead, I decided to set it aside for a future gift. The future arrived. I budgeted for it and of course, it was paid for in 'cash'. #DebitCardWithPoints His entire birthday including the trip to Miami for Exxxotica was budgeted for and paid for with a debit card. 
The day was brought to a close with a 90 min couple's massage.
Wait, I lied. The day ended with him taking off one of those undies pictured previously.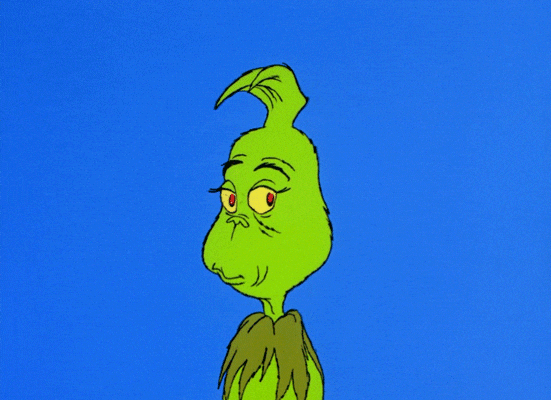 July 20, 2018 found us on the road, heading to Miami at 6 am. I was excited. I had never been to Miami outside of an airport transfer. While I know it's often compared to New York, I still wanted to be able to say that my feet were on Miami's soil.
There was no rest. Once we checked into the hotel, we headed back out for some grub. We stopped at "Jr's Gourmet Burgers" infamous for their 'Outside is In' burgers, where the bacon and cheddar are inside the meat patty. #Delicious
Then it was back to the hotel, to unpack and get ready. Unfortunately, I had a terrible migraine but I wasn't going to make that stop me from looking fierce and having fun.
We strategically chose a hotel near the convention center but Miami traffic and drivers had me saying "The Lord Is My Shepherd" prayer repeatedly. We made it through. Go Celestial Team and Hubby!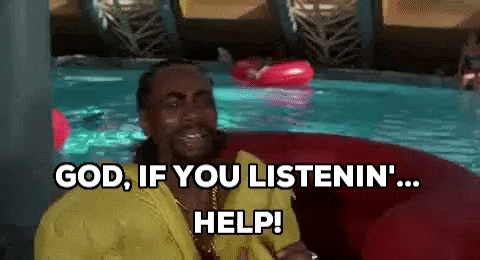 Exxxoctica Expo is the largest adult-themed event, dedicated to Love and Sex, for liked minded individuals who are looking to "Celebrate Sexy." Yeah, that's totally us! The Expo takes place every year in various cities so you're probably not too far from an experience. If you want to spice up your love life with some toys, you're sure to find something to your liking from over 100 exhibitors to choose from.
Want to see your favorite adult entertainer? At least 200 stars are sure to be there and will be happy to chit chat and take photos with you. Beware, the latter may incur a fee. Are there some things you just wished you knew about but afraid to ask a friend and Google just isn't being helpful? Then stop by one of their many educational seminars. Yep, you read right: Educational Seminars. The educational theme for 2018 was "Smart Is Sexy." I was very much looking forward to the seminars.
The convention center was massive and there were people everywhere. I had already mentally prepared for this, so I was good, except for my migraine. Rod was a kid in a candy store. His excitement, his glee, his delight always gives me such pleasure. Not only that, it did my spirit well to know that I have someone that I could share the experience with and not just anyone but my husband. #Manifest
We were getting our wristbands at the door when Rod started to frantically tap my arm and began stuttering. "B-b-b-a-b-b-b-b-yy LOOK! It's Mrs. Tyomi Morgan!" I looked up and sure enough, there was the Resident Sexpert and Glamamazon herself!
We approached her and introduced ourselves. You know when you meet someone in person from offline, especially someone you admire, you hope that their personality matches what they depict online or that it's better? That's exactly what we experienced. Her warm, bright, welcoming smile and calm energy engulfed us. She mentioned that she had to take care of something at the front and that she would be right back. Well, we didn't expect her to come back to us but to our delight, she did! As the great Maya Angelou said, "People may forget what you said, people will forget what you did, but people will never forget how you made them feel."
We chit chatted, me amazed at how effortlessly she was walking in those heels and knowing she would probably need a massage and Rod star struck. She led us back to her booth, which was appropriately named "Sexpert Corner." Here I met even more of the wonderful sex educators that I followed online and new faces that I quickly followed. I met Sexologist, Marla Stewart of Velvet Lips, who is also one of the five Sisters of Sexuality. She taught the, Spank Me, Slap Me, Choke Me! class. You can't just go around spanking and choking people! There is a safe method for receiving those pleasures. Then there was the Naturally Kinky Ms. Tabz dressed in a sexy red latex dress and leather choker. As we were learning new faces, the dynamic duo, owners of Royal Fetish Films, Adult Entertainers, Master Fetish Trainers, and 3x FetCon Award Winners, King Noire and Jet Setting Jasmine jetted (pun intended) pass us as to not be late for their class, but not before a quick wave hello. King is also a musical artist. Check out his latest album, The Royal Fetish Experience. LOVE IT (Dreams of Somnophilia is my fav)! In addition to the many hats she already wears, his Queen, sapiosexual partner, Jasmine is also a Licensed Clinical Therapist of twenty years.
We realized we were late for our first seminar as well and headed upstairs. Facesitting 101 by Sexperts and Relationship Coaches Ladydee Vee and her husband Dee Black of DV Passion class was very high on my priority list.
The thing is, I always worry about sitting on a guy's face. Now I'm married and sometimes I approach my rightful throne (his face) with a little admonition. I mean, is he breathing okay? Am I suffocating him? No matter how many times hubby tells me he's fine, I'm always reminding him to tap a sistah's leg just in case. Doing CPR butt nekkid, waiting for an ambulance to arrive, just doesn't sound like the way I want to spend a night.
This class was all about learning how to successfully please your partner safely and comfortably in various "queening" positions. Class was in full swing and as we entered, we heard the hosts asked for a volunteer. While sauntering down the aisle with confidence and a clear purpose I raised my hand to volunteer. I had already surveyed the room energetically and physically. I could tell that the attendees were feeling a bit shy and I know how it is for speakers trying to break the ice. Since I'm by no means a shy person, I didn't hesitate to volunteer. Well, they also needed a male volunteer so Rod was naturally my partner in crime.
I think Rod and I had a bit too much fun. 
Yeah, we had way too much fun in that class. #Memories. We were later interviewed by the hosts and a month later appeared on their Facebook Live Stream Show.
After the class, we headed back to the Sexpert's Corner. Rod asked Tyomi if her husband, author Na'Im Najieb, was around. She pointed just a little behind her shoulder to where he was sitting.
Peaceful, loving, humble and respectful are the words and feelings that permeated my mind upon exchanging pleasantries with Mr. Najieb. His aura instantly surrounded you with tranquility. These were the same energetic vibrations we received while watching him online.
One of the many hats Tyomi wears includes being the minister along with her husband at The Real Love Church. Their teachings are based on the book A Course In Miracles (ACIM), a unique spiritual self-study thought system to "awaken us to the truth of our oneness with God and Love." Whenever we could, we would tune in to their live stream via Instagram or on Zoom. Their mission for this joint venture is to "focus on bringing loving perception to the topics of Money, Love, Sex, Relationships and God. Seeing all things as Love would have us see them is the basis of healing and interaction."
Yeah, we were huge, HUGE fans of theirs. I connected with her story because it was so similar to mine. Tyomi has shared about being in unhealthy relationships and then deciding to give herself a break from it all. She began working on herself. She always stressed that it wasn't luck that brought her Na'Im but self-work and becoming a vibrational match for what she was seeking.
We all started conversing on, I don't remember what, but the love was felt! It truly felt like we were reunited with a couple of our soul family members.
What I didn't expect was an immediate Bromance!
Na'Im later asked us if we would like to join them to check out the dungeon. We happily said yes because I've been to a couple of dungeons before in New York but this would be Rod's first. Love popping his cherry!
A dungeon is a place where kinksters can publicly or privately playout their BDSM fantasies. There's always at least one dungeon master policing the area. It's usually an experienced member of the community and sometimes they're the host. They're responsible for ousting unsafe inappropriate players etc. The space often includes kink furniture such as cages, spanking benches, St. Andrews Crosses, suspension points, etc. There's usually a common area where you can socialize and or have snacks and drinks, and there's always an area that's much quieter for aftercare and cuddling.
Aftercare is VERY important. Aftercare is the process of those involved in a BDSM scene to tend to one another after intense physical or psychological feelings (such as subspace) in a comforting, caring, nurturing manner. It is a way to say you're safe.
You may see impact play (spanking, flogging, whipping, etc), shibari (Japanese rope bondage), caging, cock and ball torture, etc. My first time at a dungeon was a homework assignment from my BDSM instructor. He was in attendance with me and it was truly a night to remember. The energy was so high it was intoxicating. You could tell everyone there felt free and safe to live out their consensual fantasies and that is such a high!
After the Dungeon we separated from the Najiebs and it was time to explore the floor. Rod met his favorite erotic illustrator turned erotic doll creator, Duke of Duke Hardcore Honeys. Now, fans can take home various sized dolls molded in the image of his famous characters. Guys, let me tell you. They felt so real!
 There were lots to see; stars, art, toys, oh my!