I called our property manager Monday to ask, 'what's the plan for residences who are affected by COVID-19?' We had an unexpected long in depth and good conversation. At the end of the call, she asked, 'so what will you be doing during this time of social distancing and self-quarantine?' She was referring to the new policy imposed on us all to remain in for 15 days, or until 4/1/20.
I hadn't really thought about it. That morning I had made several phone calls asking the same question, as well as I was receiving many messages from therapists sharing their concerns. During the long hold times to the various companies, I was composing a message to my fellow therapists that would be informative and reassuring. But, I just had not stopped to think of what I would do with my time for the next 15 days.'
What will I do with this time?
I was honest and told her I hadn't thought about it but that I guess, "catch up on some reading and writing."
A day later, I started to see a shift in thinking with those around me. I just love, LOVE my circle! Get you some positive peeps!
Regardless if God sent this pandemic or not, He's working. I had a friend share that she saw a video that China is seeing blue skies due to less pollution. I googled it and found this video. Take a look and read the description box.
Look at God!
We shouldn't view things from just one set of lenses. There's something much bigger happening that we may never truly find out. But, let's stop and look at things a bit differently. Change our prospective for a moment.
What if God hit the pause button for us? Our lives are so chaotic and now everyone, every single person is affected in some way by this. Shift your focus from the negative effects this pandemic is having. What if He's giving us this time to just…pause? As well as a time to learn some lessons.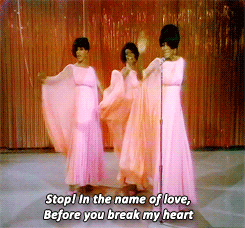 My favorite late-night show tv hosts (Trevor Noah and Stephen Colbert) are grounded, just like us. They initially decided to do their shows without an audience but out of respect and obedience from a higher authority they're all complying, and this compliance affects their entire staff. They've found creative ways to do their shows from home.
So for the most part, everyone is home.
What will you do with this time?
This is a good time to catch up with your children. They've already decided in some states to close schools for the rest of the year. Get to know your children more. You may think you know them, but do you? Do you?
Review their social media content. They're a lot of pedophiles in the world. Here's a wake up call for ya, watch this. And if you have a boy, don't think he isn't a potential target. As a victim of rape, exactly what she said in the end of the video is what happens. As a child you feel ashamed and afraid to say anything. They manipulate you and put that burden of shame and guilt unto us and it absolutely does not belong!
So, it may just be time to tighten up on the parental control on their devices. Change the password because they may have already figured it out. Spend time with them. Do families still play cards? Play some games. Read. Find out their new likes and dislikes. You'll be surprised at the things you'll find out during this time if you shift your focus from panic to observation.
What will you do with this time?
When last you passionately kissed your spouse or significant other? When last you spent time with each other? And I don't mean coexisting in the same space, doing different things. When last you slept in something other than cotton, for yourself and s/he benefited from it? Now, be careful as this may lead to some thangs. My friends have been sending me memes about what will happen in the next 9 months. So please, don't blame it on the quarantine. It may be time to breathe life into your marriage or relationship but if you're not ready to bring forth new life, then take the necessary precautions to wrap it up!
What will you do with this time?
Spring cleaning anyone? I told Rod a few weeks ago that I feel God is asking me to give as much things away in our second closet. I had already given away five 13 gallon filled bags of clothes back in December. Lots of the items had tags still on it. The rest I wore once or were lightly worn but I still had things in boxes from when I moved from New York to here (Florida) almost three years ago. I've practiced this several times over but it never fails- I always feel great after. It felt absolutely wonderful having people come over and leaving with what they liked.
So on Saturday we put some music on and went through everything and created three piles: donate, keep and toss. The result was a total of 12 storage bins, boxes, and garbage bags filled of items to be donated. It felt good. I feel lighter and it's great to be able to see walking space in the walk-in closet again. We'll be tackling our bedroom closet next. Maybe it's time you do the same.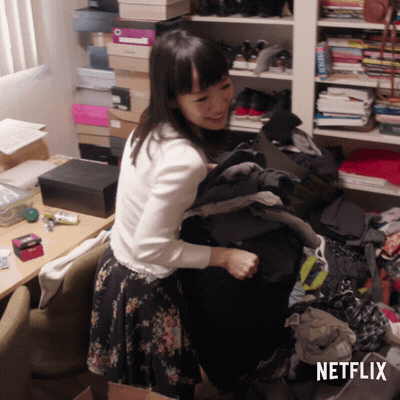 What will you do with this time?
When was the last time you read a book? As in, you completed an entire book. Not just start it. I love to read. I've read well over two thousand books so far in this lifetime, but sometimes I can find a month has passed and I haven't picked up a book.
Since I didn't do an end of year blog, (it's been many months since my last blog. Forgive me) I will share with you the books I read last year:
*Becoming – Michelle Obama
The Magic of Thinking Big – David J Schwartz
The President is Missing – James Patterson and Bill Clinton
The Thirteenth Tale – Diane Setterfield
*Brida – Paulo Coelho
Skin Game – Jim Butcher
Brief Cases- Jim Butcher
*The Barefoot Investor – Scott Pape
Human Error - Eileen Wilks
Ritual Magic – Eileen Wilks
*Right One – Jimmy Evans and Frank Martin
*The Art of Extreme Self Care – Cherly Richardson
*-denotes highly recommended books.
And so far, for this year I've read, The Battlefield of the Mind by Joyce Meyer. Phenomenal book! I have a saying in our home: "think about what you're thinking about!" This is how I learned to become a much more positive person in 2013. I didn't realize how many negative thoughts were going through my mind.
Thoughts become actions and your actions becomes behaviors and habits, which leads to a lifestyle. Learning that I have control of my thoughts back then, was mind blowing. This book delves deep into our minds and how we think from a spiritual stand point and boy was it enlightening! My friend Devin had noticed that I began this devotional in the Bible app and suggested that I read the book. Never to steer me wrong on a book, I trusted her suggestion and purchased it immediately. Another good suggestion and I highly recommend it for you.
Speaking of spirituality, maybe it's time to start back your rituals. Maybe it's time to spend more time with God or Source. For the sake of this blog, I will simply refer to God.
I know for me a huge shift happened last August. I was watching more sermons online. This wasn't new to me as my best friend Jane would send me Joel Osteen and Joyce Meyer sermons each morning.
I was also raised in the Church so I wasn't new to sermons, but last year I was introduced to Pastor Michael Todd by Devin. A young black man and his style of preaching truly resonates with me. So, I began watching his sermons. Then I started playing with the idea of picking up my Bible again. I figured I'm much older now and I'm sure with my life experiences and knowledge, I will have a better understanding of it than when I last put it down, which was after being raped and molested by a man in the Church.
Time to see what this book truly says from what I grew up in church hearing and what's being said now.
Well, I didn't act on that thought until my birthday last December. And boy, has it been life changing! As I build a closer relationship with God, I'm in constant awe of who He is and how He has been working in my life, even while I stayed apart from Him. I always knew who He is and what He's capable of, but somehow, I told myself that I could do it all in my own power. Essentially by not leaning and trusting Him, I was saying: "I don't need you God, I got this!" So just like a parent, when a child thinks they know it all and can do it all-you let them so they can learn a lesson.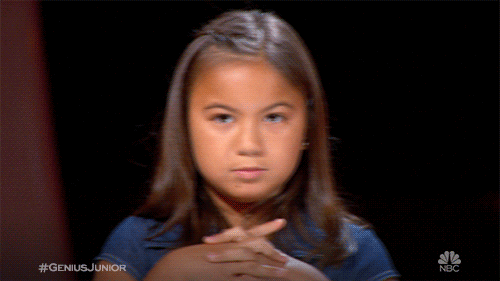 Well, after 34 years, I finally gave up in December. I learned my lesson. I surrendered to Him and my physical (increased amount of headaches) and mental health has improved dramatically. My doctors and acupuncturist are all amazed. And I'm filled with so much gratitude.
So maybe it's time to get your spiritual or religious life in order.
What will you do with this time?
Sleep? Catch up on paper work? Maybe shred those files (oh! I need to do that)?
I'll tell you what you shouldn't be doing-panicking.
Now is not the time to panic. I do want you to remain alert but not fearful. Know when to turn the news off. Set a time as to when you'll catch up on it. I know for me it can become overwhelming. It doesn't help that I'm an empath.
I felt the spirit of fear begin to rise and I had to stop and think about what I was thinking about. Then I ran to my Bible and reminded myself of God's promises. Psalms 91 is a good one. I love how it states a 24 hr protection. His protection is in the morning, noon day and at night.
I read a 21-day devotion on Psalms 91 titled: Psalm 91 God's Umbrella of Protection by Peggy Joyce Ruth. Before I share how she surmised it, let's take a moment to read Psalms 91 together:
Psalm 91 King James Version (KJV)
1 He that dwelleth in the secret place of the most High shall abide under the shadow of the Almighty.
2 I will say of the Lord, He is my refuge and my fortress: my God; in him will I trust.
3 Surely he shall deliver thee from the snare of the fowler, and from the noisome pestilence.
4 He shall cover thee with his feathers, and under his wings shalt thou trust: his truth shall be thy shield and buckler.
5 Thou shalt not be afraid for the terror by night; nor for the arrow that flieth by day;
6 Nor for the pestilence that walketh in darkness; nor for the destruction that wasteth at noonday.
7 A thousand shall fall at thy side, and ten thousand at thy right hand; but it shall not come nigh thee.
8 Only with thine eyes shalt thou behold and see the reward of the wicked.
9 Because thou hast made the Lord, which is my refuge, even the most High, thy habitation;
10 There shall no evil befall thee, neither shall any plague come nigh thy dwelling.
11 For he shall give his angels charge over thee, to keep thee in all thy ways.
12 They shall bear thee up in their hands, lest thou dash thy foot against a stone.
13 Thou shalt tread upon the lion and adder: the young lion and the dragon shalt thou trample under feet.
14 Because he hath set his love upon me, therefore will I deliver him: I will set him on high, because he hath known my name.
15 He shall call upon me, and I will answer him: I will be with him in trouble; I will deliver him, and honour him.
16 With long life will I satisfy him, and shew him my salvation.
Anyway, before tears blind my vision, let me continue. On Day 19 she surmised God's protection like this:
God will deliver us from all of the following:
· Lion problems (life threatening attacks)
· Young lion problems (constant harassments)
· Cobra problems (sneaky attacks which seem to come out of nowhere)
· Dragon problems (imaginary fears, past fears, vain imaginations)
· Terror by night (evils that come through man—war, terror, violence)
· Arrows that fly by day (enemy assignments sent to wound)
· Pestilence (plagues, deadly diseases, fatal epidemics)
· Destruction (evils over which man has no control)
In other words, God wants to deliver us from every evil known to mankind. What a promise! I thank God that He is the God of deliverance.
Guys, don't fear. Don't panic but be alert. Be kind to one another during this time. I also urge you to create a protection in your home. I remember in the wee hours of the morning, two weeks ago, creating a plan and then having Rod review it and put his medical expertise on the plan.
We view our homes as safe. And it is, but we have to make it safe. Please do not give yourself a false sense of safety, that once you close the door behind you that that's it. This is a virus that if someone sneezes it stays in the air for 3hrs and stay on surfaces for three days (last reported). So, when you're visiting a friend, working, grocery shopping, pumping gas, whatever, and then go home- you don't know what you've been exposed to but still you're at home touching everything as per the norm. Now you have successful contaminated your home. Yes, God is protecting you but you have to do your part.
This is our safety barrier plan for our home:
We plan ahead and only leave the house once. Once we go outside and come in, we wipe things down. We spray any bag we may have carried out and brought back with us, shoes and mail on the deck with Lysol. We create a Pine Sol (remember that?) mixture and we spray and wipe down all surfaces. Not just door handles and tables but also cabinet handles, phones, electronics, dining chairs, facets, microwave door, light fixtures etc. Anything we touch. We put our outside clothes in the wash and shower and stay in for the remainder of the day.
If you have children, don't be afraid to use this as a teachable moment so that they can better understand why the routine at home has changed and so they can become an active participant as well.
Don't be selfish! Government officials are realizing that healthy individuals who are not showing signs or symptoms are contracting the virus and spreading it to others and those with any underlying health issues are more susceptible to increasing the fatality rate. I know the news are specifying an older age group here but it's anyone with a weakened immune system, so think of those under 50 but may have cancer or any ailment where their immune system is already compromised.
I'm deeply disturbed and saddened by my massage industry. Spas and Massage On Demand businesses are still open. How Sway? Why Sway? It's unethical of any massage business and or therapist to be working at this time. We all should be doing our part (massage industry or not) in not being apart of the problem but instead, contributing to the solution. As a Licensed Massage Therapist, direct contact is required. We can't massage 6ft away, thus the isolation polices severely affects us, like so many other industries.
I get it, we all have bills. Trust me, TRUST ME, I understand. And so one may be tempted to act out of fear but please stay put. Here are some helpful tips:
1. On Friday March 13th Trump declared this a National Emergency. This holds a lot of weight.
2. Do not sit in fear. If you're financially impacted in anyway, call up all your billing companies and ask them what measures are they taking for those impacted by the virus and let them know how you're being affected. Do this until the stimulus package is passed by the Senate.
To my fellow LMTs, please keep up to date with the AMTA and your state's board of health websites. AMTA sent an email out on 3/19/20 asking for us to sign a petition for relief for us so please check your email. If you didn't receive the email, email me at shy@shydavis.com and I can forward it to you.
3. If you do not have insurance or you're worried about copays- fear not. Trump has waived all medical expenses pertaining to the virus.
4. If you don't have cable, don't only watch national news such as CNN on YouTube. Find out your local news channels and check in with what's going on locally. There's a cry for uniformity but we're not there yet. So, find out what's going on locally for you. Check your states' website (make sure the web address ends in '.gov') and see if they have a push notification set up. Rod and I get notifications for what's happening in the Tampa Bay Area.
5. Please don't argue or fight with anyone. There's a surge in the purchasing of guns because people are scared. Be the calm during this storm. Let them buy all the toilet paper, buy non scented wipes instead. Let them buy all the bread, there's biscuit. Better yet, there's flour and YouTube. Make your own bread! Let them buy all the Lysol. There's Pine sol. Let them buy all the hand sanitizer, there's soap! I'm still in shock that all the hand sanitizers are gone but not soap (at least in my area)! Here's a link on how to make your own sanitizer as well as a brief explanation and demonstration as to why washing your hands with soap for 20 seconds, not 10 or 5 seconds is best.
6. Lastly if you're on social media, please make sure what you're reading is from a reputable source, even if it was reposted, check the source. The virus won't go away if you gargle with warm water! Check in with the CDC and WHO website.
The enemy is here to steal, kill and destroy. Fear is a major weapon he uses. However, "the enemy cannot carry out what he is threatening you with either. He just wants you shriveled and puny – a shadow of your courageous, Spirit – filled self. Be wise. But do not fear." Priscilla Shirer
I sincerely hope that not only us but our leaders are learning from all of this. I say this to Rod all the time during our Table Talks.
You see, I'm a woman of lessons. Something happens, and in the midst of it, I ask: what can I learn from this? While Trump did fire the pandemic team in 2018, there are lessons beyond that for all of us to learn, corporations- Walmart, Sam's, price gouging rules. What should businesses, court officials, property managers, creditors etc- what should we do during a crisis?
What lessons are you learning?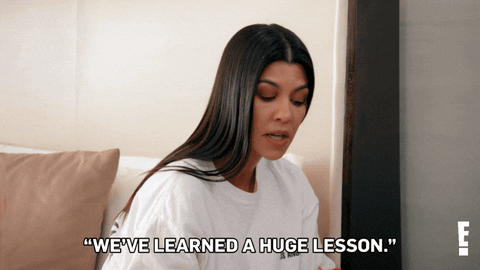 So, what will I be doing?
Even though my answer in the beginning wasn't far off, after really thinking about it, I'm adding the following: Spending more time with God. I began doing devotions three times a day, but honestly, I've only been consistent with two times a day. In the morning I read a devotional, continue reading through the New Testament (I'm now up to Romans 15. The Bible is truly an amazing book. I understand why even non-religious people read it.) and then journal. And before bed I'll read a devotional. I'll like to be more consistent with a moment during the day to pause and read a devotional and or to meditate. I saw the effects of incorporating more time with God and it needs to become habitual. If you're not religious, try practicing mindfulness.
I have spreadsheets to update, documents to review and update, play out some of the naughty thoughts that crosses my mind while I watch how sexy my husband is while sleeping, shred some papers, and really reflect on how amazing my life has been and truly is.
So, what will YOU do with this time? The options are limitless, but do…do spend it wisely.
Stay safe, stay in, and keep your families even closer.
Love Ya
~Shy